Opening hours of the Registrar's Office (B-025)
Dear Students,

Please be advised that we will apply an electronic procedure to all student administration during the Emergency.


Thank you for your understanding!
---
The cash desks closed due to the novel coronavirus pandemic will reopen as outlined in the Rector's Order 5/2020 (7 May) as follows:
Ifjúság street cash desk
Monday, Wednesday
8-14
Szántó street cash desk
Tuesday, Thursday
8-14
Paying with foreign currency (USD, EUR) is only possible at Szántó street cash desk. The cashier can not give change, so please bring the exact amount of money that you need to pay.
Covering your face is compulsory in order to safeguard your health and the health of the cashier.
Please note that the epidemic is not over yet, therefore only visit the cash desk if you can not pay through any other methods.
Central Registrar's Office
---
Management Board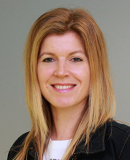 Annamária Kukai Managing expert Interim Administrative Assistant - Team Leader
Office Hours:
Monday, Wednesday: 13:00-15:30
Tuesday, Thursday, Friday: 9:00-11:30
Employees